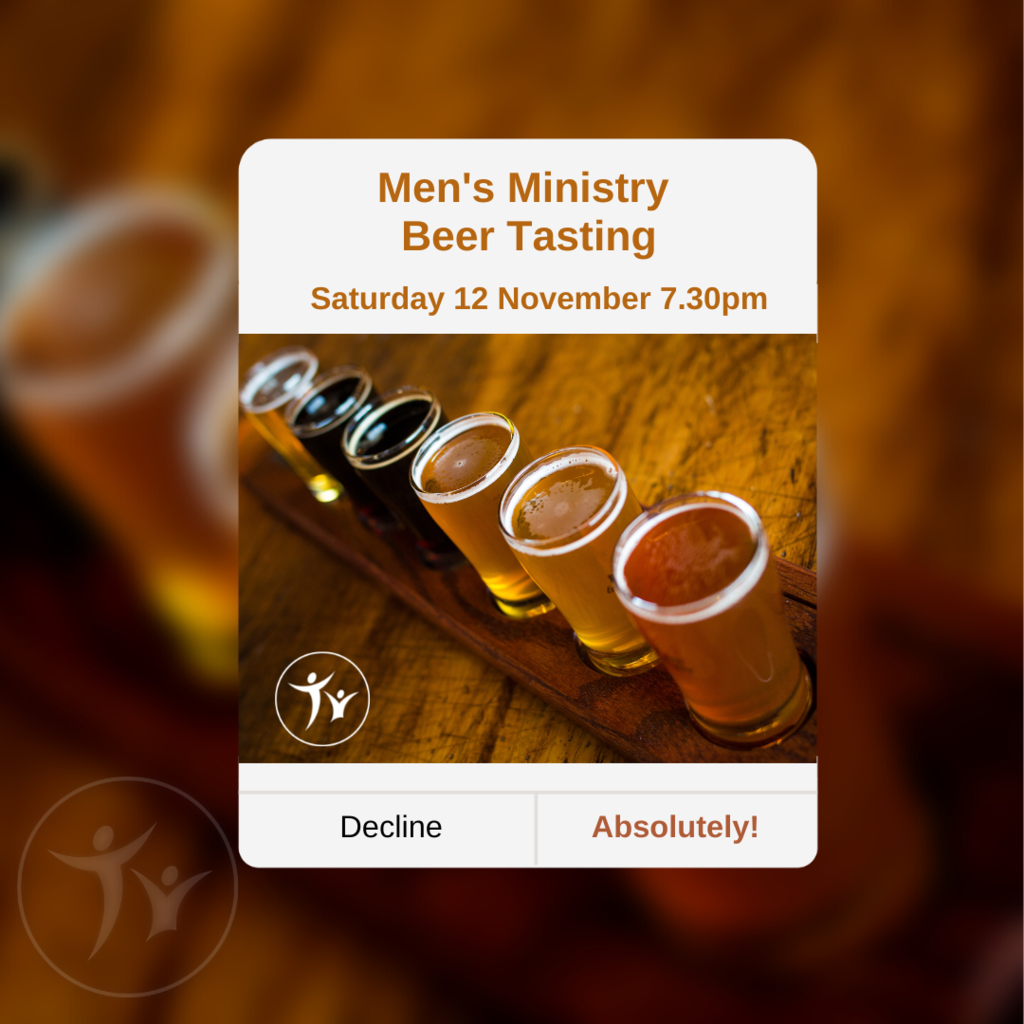 About
BOOKINGS CLOSE THURSDAY 10 NOVEMBER
Saturday 12 November sees the return of the Men's Ministry Beer tasting evening in the Lower Hall in St Michael's Centre.  This year's theme is tasting 12 Great British ales; milds, pale ales, ambers, porters and ending with an Imperial Stout. 
The evening will start at 7.30pm with a quick basic presentation of the brewing process, then the tasting begins. Tasting notes are provided (do you agree with them?); score each beer to find the evening's favourite tipple. As the evening flows along, test your beer knowledge with a quiz, we'll break halfway through for a ploughman's
The cost is £15 per person with last orders 10 November.