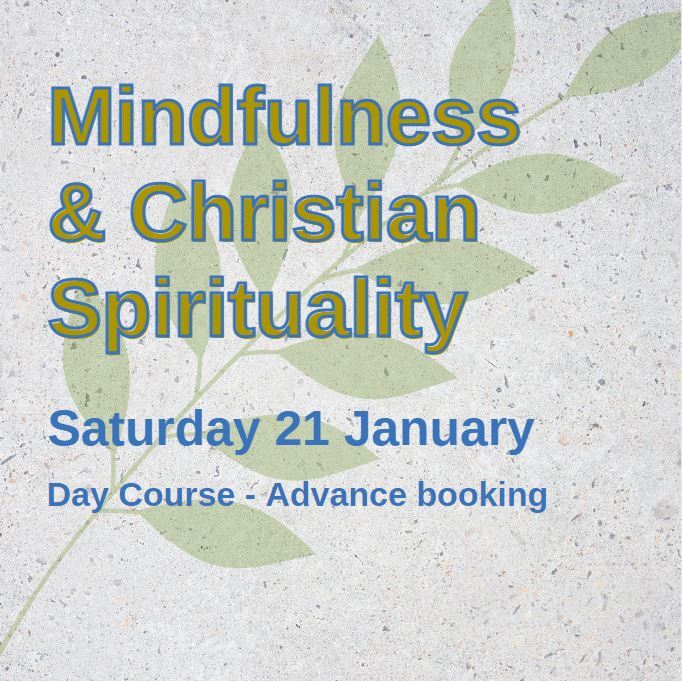 About
A day course on Mindfulness and Christian Spirituality
This is follow on course from last year building on some of the practices we learned.
That said, it is a stand-alone day and whilst you do not need to have attended last year's course to enjoy it, there will also be opportunities to deepen our prayer practice.
Intentions for the day:
– Explore how mindfulness practice can engage with and support the spiritual journey with particular reference to the Christian contemplative tradition
– Serve as a quiet day where participants go away feeling they have had space for deep reflection.
– Share ways that mindfulness could be taken forward for those who choose to.
In this second day we will be deepening our practice to include:
– how to link meditation with bible study
– 'inquiry' – how to inquire into our own practice and the process of bringing awareness to our experience
There will be regular breaks throughout the day. Tea and coffee will be provided. Please bring a packed lunch with you.
Course leader
Tim Stead is an accredited mindfulness teacher who trained with the Oxford Mindfulness Centre. He was a Church of England vicar for 23 years and now operates as a freelance mindfulness teacher, teaching eight week courses and leading retreats and quiet days. His books, Mindfulness and Christian Spirituality and See, Love, Be – mindfulness and the spiritual life are published by SPCK. He has also published a Grove Booklet: Mindfulness and prayer. www.timsteadmindfulness.org