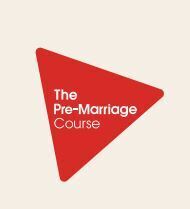 About
The Pre-Marriage Course is a series of five sessions to help engaged couples or those exploring the possibility of marriage, to build strong foundations for their future together
Over five sessions, the course will help you to:
Recognise the importance of commitment
Understand and appreciate your differences
Learn the art of communication
Resolve conflict
Spend time together
Recognise the influence of your family background
Develop a good sexual relationship
Talk about your goals, values and dreams
The course last for 5 sessions will run online on the following dates from 7.30pm-9.30pm.
Tuesday 22 February
Tuesday 1 March
Tuesday 22 March
Tuesday 29 March
Tuesday 5 April
The course will be run online on Zoom, and we will forward you the link before the day.
There will also be a guest journal for each of you which we will forward to you before the first session.