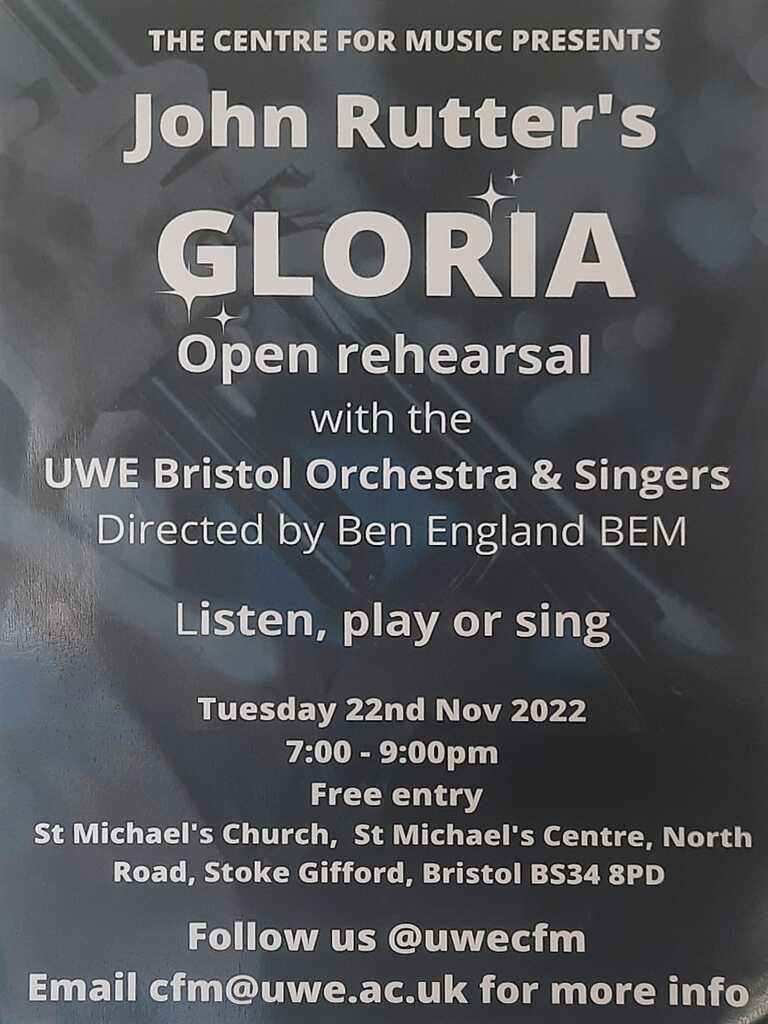 About
An opportunity for classical music lovers (and those who want to find out more) to enjoy live music presented by the UWE Bristol Orchestra & Singers.
Watch the orchestra and choir be put through their paces.
Singers and instrumentalists can join the choir and orchestra. Book your place by emailing steven.legge@uwe.ac.uk
Tuesday 22nd November 19:00 – 21:00
St. Michael's Church.