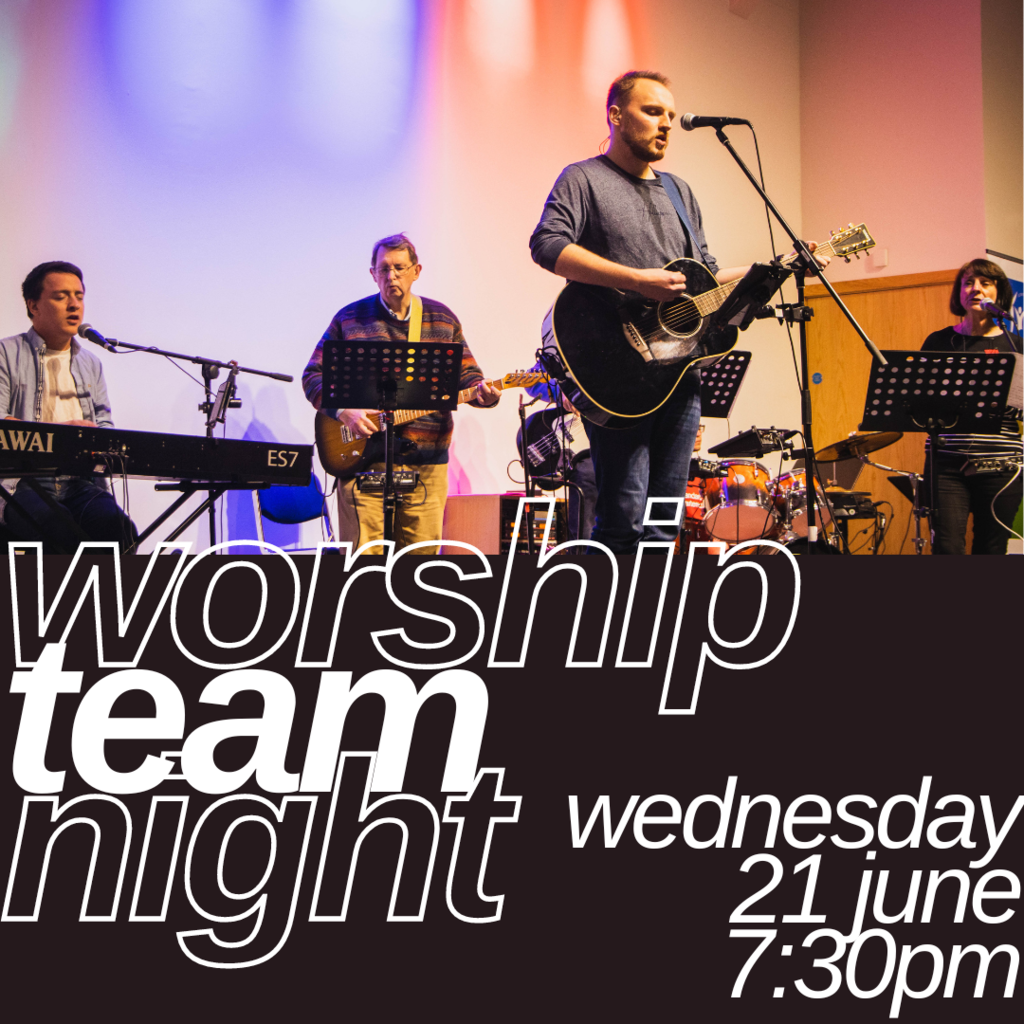 About
We're having a worship team night on Wednesday 21st June in the auditorium! 
This night is open to everyone on the worship team and anyone who is interested in getting involved. There will be time to meet and catch up with each other over snacks, then we will spend some time in worship and prayer together. 
Please sign up to let us know you are coming! Can't wait to worship with you!