The b.friend project provides isolated asylum seekers and refugees in the Bristol area with one-to-one social support. b.friend provides a thorough training programme and ongoing support to volunteers, who commit to meeting with their befriendee once a week for a period of up to one year, for companionship and support.
Befriending is listening, drinking tea, laughing, being compassionate, hearing difficult stories, showing empathy, visiting a museum or art gallery, being committed, going for a walk together, learning from another culture… and it can have a profound impact on both the volunteer and the person they meet with!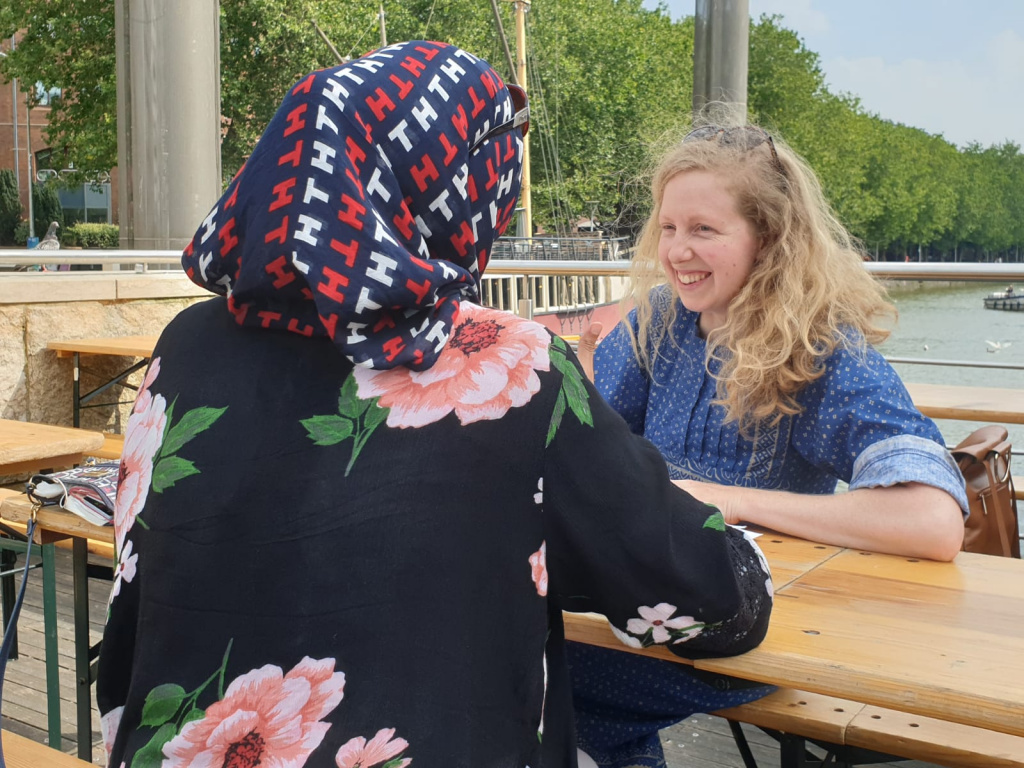 To find out more about befriending, or to sign up as a volunteer, contact Nic Hope, Project Manager: nic.hope@bridgesforcommunities.com
b.friend is a project of Bridges for Communities
www.bridgesforcommunities.com/programmes/b-friend
Mission updates
Update June 2023
Watch the video
Read the information sheet
Previous Updates
Website
www.bridgesforcommunities.com/programmes/b-friend
Speak to someone
If you would like to speak to a member of the Mission Action Group about any of our mission partners please download our
Mag Link Person Index
or
email
the Mission Action Group on our contact page.
Our Mission Partners