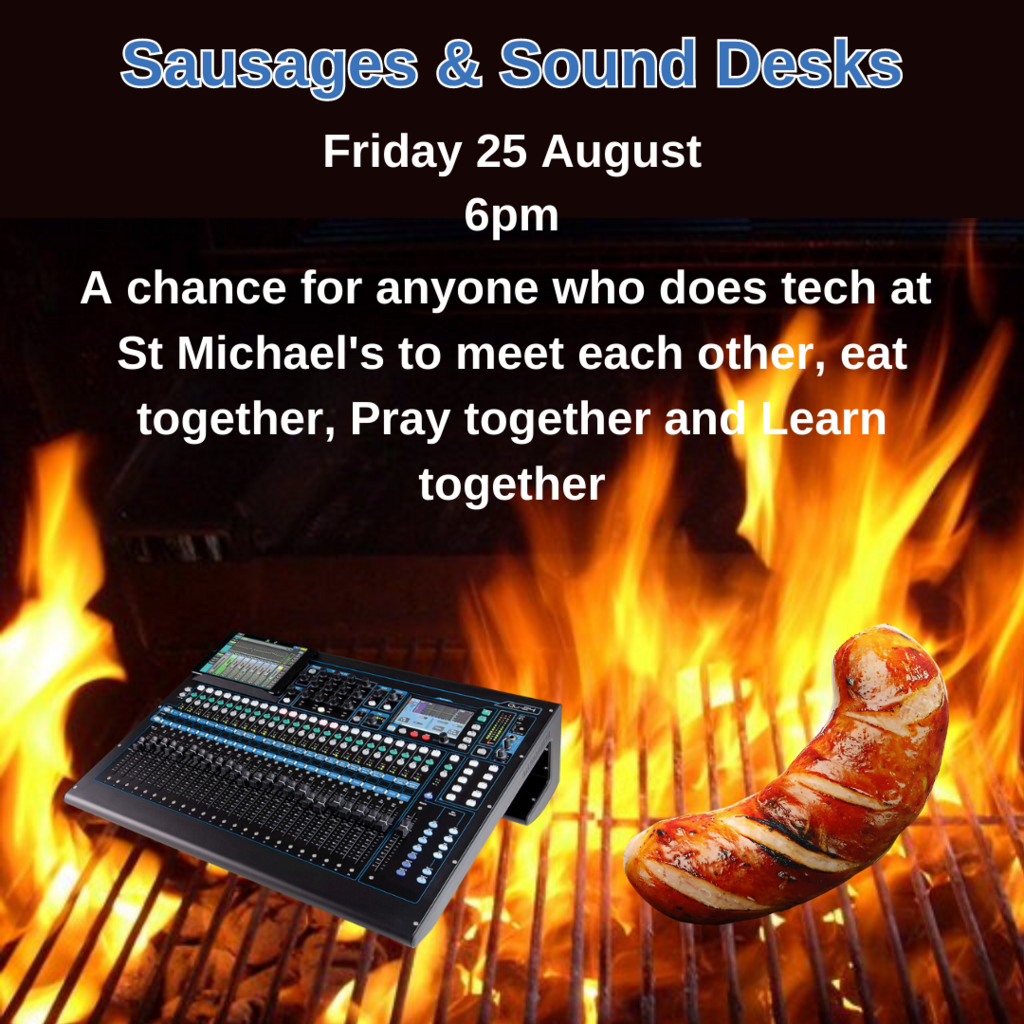 About
St Michael's is fortunate to have a team of people running our Audio and Visual systems every Sunday for services and midweek events for outside clients. 
We all support each other via the WhatsApp Group, but most of us don't know each other face to face.
On Friday 25 August, we will hold a BBQ social in the Auditorium (and back car park). Once we have eaten and chatted we will sit down to talk about all things tech, Pray and reflect. 
Then we will get both Audio Desks set up, proclaim, lights, etc and try out any ideas people want to try. Work on solutions to problems people have and maybe even run some competitions. 
This is also a great event to come to if you are interested in getting involved in Sunday tech.
Burgers and Hot Dogs will be provided. Please bring own drinks (but not by the Sound Desk)
Sign-up to let us know you're coming!