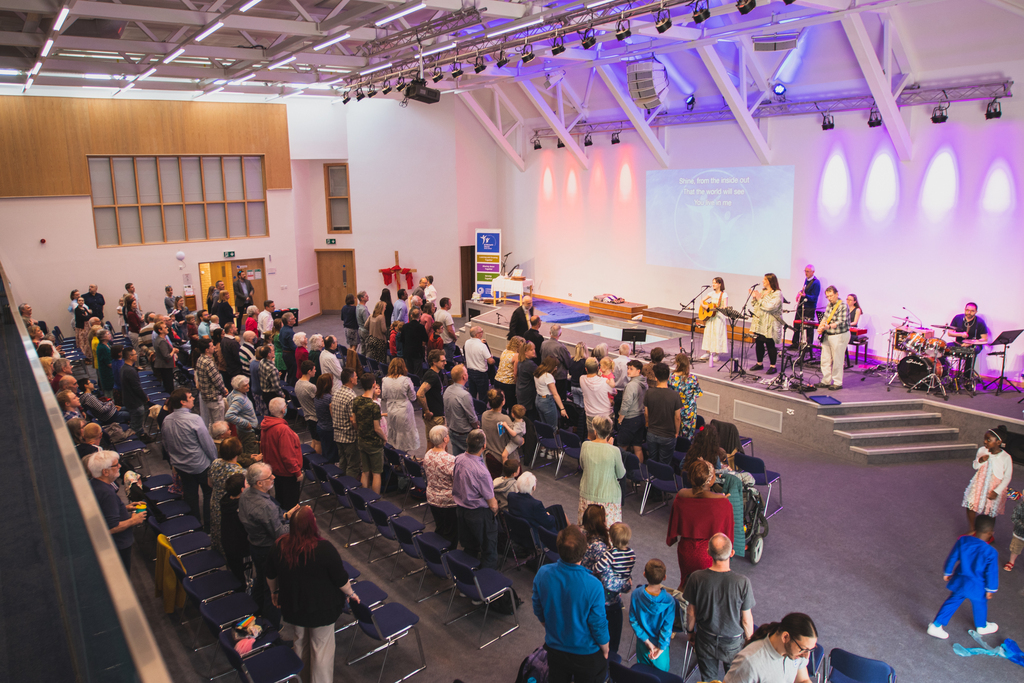 About
The Ten-Thirty is an all-age friendly celebration held in the auditorium of St Michael's Centre

This is a church altogether celebration accessible to all ages, and live streamed.
All Ages
The Ten-Thirty is designed to be enjoyed by all ages, the first part of the service will be all together in the auditorium. Those booked into Bubbles, Kidz Club or Youth group will then go to the groups, whilst everyone else remains in the auditorium.  
Creche
We will aim to have a creche room available so that a parent/carer and use with their child.
Live stream
This service will also be live streamed via our youtube channel.. PLEASE NOTE this service is live-streamed, so if you are standing at any point in the service you may be seen.