As St Mikes Youth (SMY) our vision is:
– ​That we would be a place where Jesus is known and
young people can develop & deepen their relationship with him.
– That we would be a safe, accepting and loving place for young people.
– ​​That we would be a place where young people can have fun and build relationships with other young people and leaders.
This all sits within our central vision as a church community;
Living to make a difference by being a
Christian heart at the centre of our communities.

​We do this by:
– Learning & Growing Together
– Sharing Jesus Together
– Serving Together
---
Years 7-9 & 10-13
EVERY SUNDAY MORNING
10:30am-12pm
Games, Bible Studies, prayer & reflection time.

Keep an eye out on your inbox and our socials for more info throughout the term:
Our instagram is @stmikesyouth
Our website is www.stmikesyouth.org
Our Youtube is "St Mike's Youth Bristol" or follow this link to watch our introduction video https://youtu.be/3BWBk_gEYaY
​If you have any questions please don't hesitate to ask Sam
There's a wide range of groups and activities for young people at St Michael's. You can read a short summary of our work on this page. Or see the full picture at stmikesyouth.org
Hangout
EVERY SUNDAY EVENING:
​Year 9 – 13
5:45-6:30pm – Come hangout, socialise & snacks
6:30-8ish – Join the 6:30 Celebration
Time to catch up, play games, eat tasty snacks and then worship together.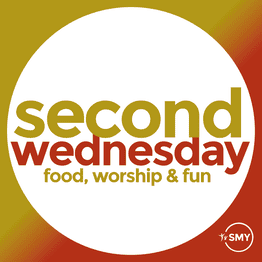 Second Wednesdays:
Timing: 6:30pm-8:45pm
Age: Years 7-13's
Location: St Michael's Centre
We have FOOD together, WORSHIP together and then play games and have FUN together. Each one looks slightly different but always consists of those three elements.
Youth = Years 7-9
​Thursdays 7:30pm-8:45pm
We have Football, Table Football, Wii U, PS4, Spikeball, Pool table, Table Tennis, board games and Tuck shop all available for Young people to have fun with and space to just chill with friends too.
Free Entry on your first week & £1 per week after that
(Formally named Teen Central)
Club = Years 10-13
​Thursdays 7:30pm-8:45pm
We have Xbox, Wii, Table Tennis, Board Games, Pool table, indoor football and Tuck Shop all available through out the night.
We also gather together near the end of the session to have a chat together. The current chat series is "The Big Question" where each week someone open the envelope with the big question in it and then we discuss it as a group. The big questions varies each time, sometimes it deep sometimes it's about favourite foods or a controversial topic.
​First entry is FREE, then £1 per week after that.
Schools work
We also partner with Abbeywood Community School to offer a mentoring scheme.
You can also visit our dedicated website for Youth Work at St Michael's