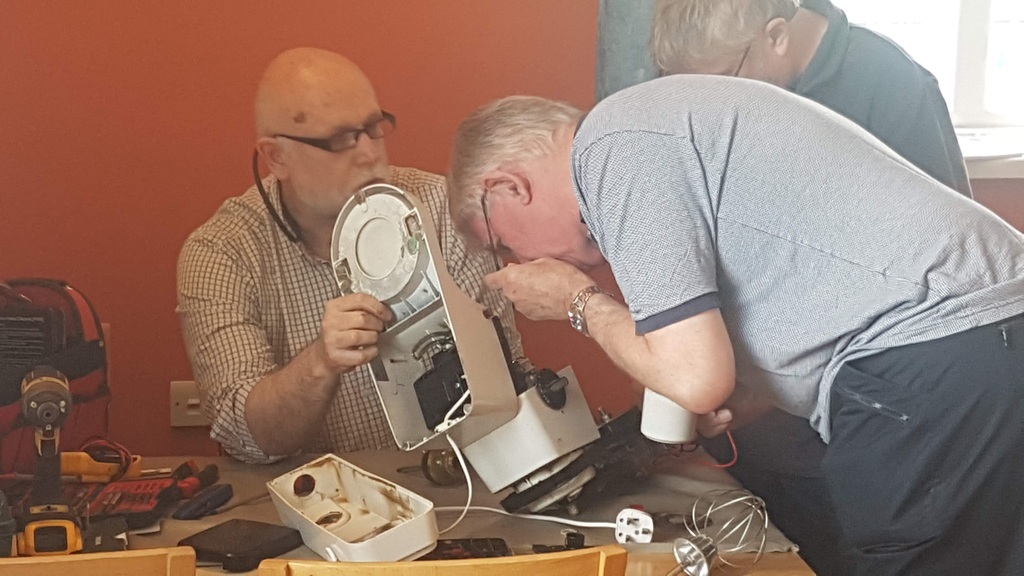 About
Do you have something at home which is broken but you don't quite know how to fix it? Well, the Repair Café may be for you!
We held our first repair café recently. We had people fixing textiles, small electrical items and bikes.
During the session we fixed two bikes, one of the flags which goes outside the centre and a Henry vacuum cleaner. Repairs are also underway on a Kenwood Chef.  Sadly there were some things which we could not fix, these included a camping larder which had been attacked by a badger.
Our next Repair Café will be on 11 June at 10am in the Coffee Shop.
If you have things to repair or you'd like to get involved in repairing things do come along. Please contact Mike Watkivs via email